The Parisian parcs ideal for picnics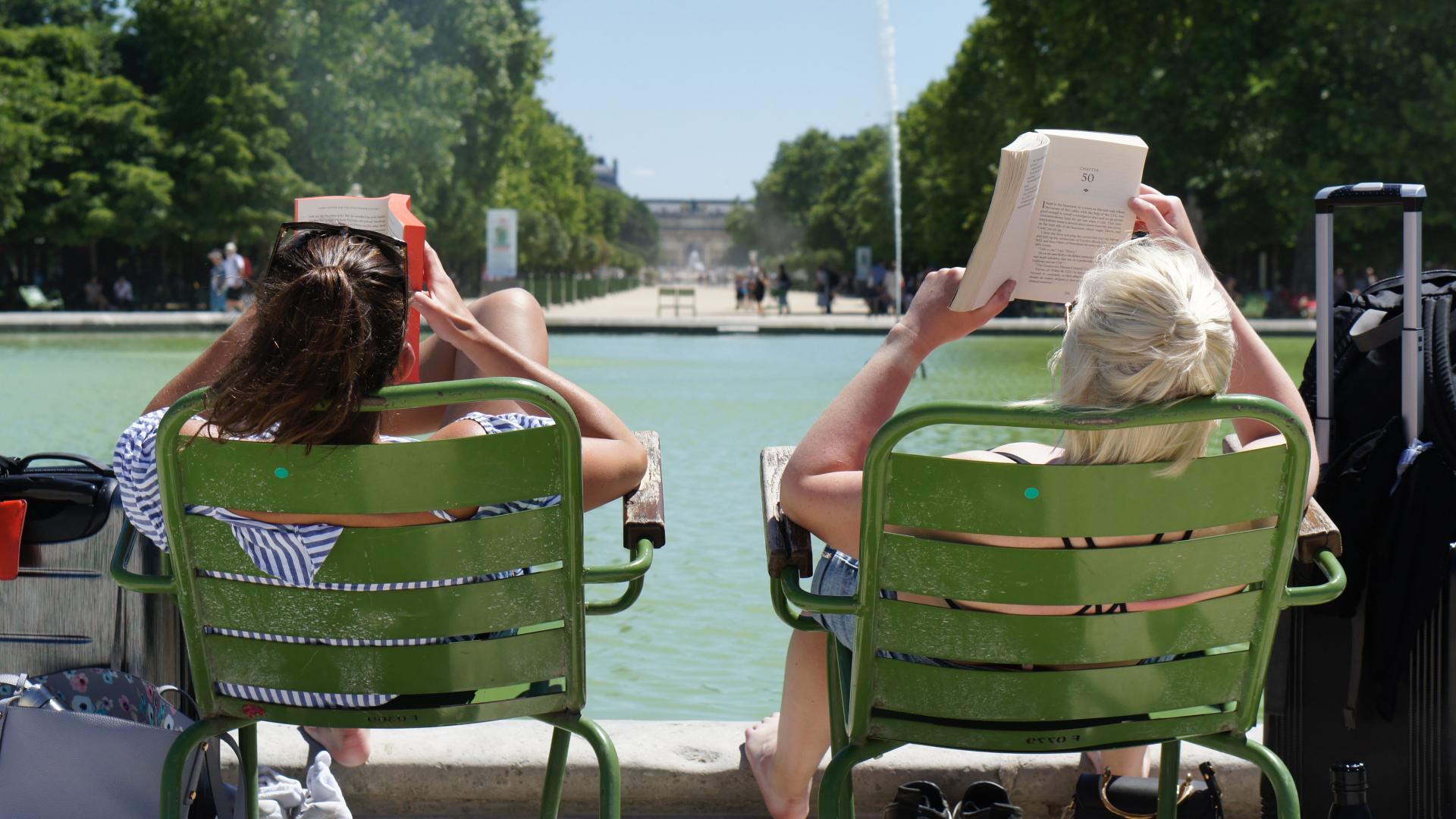 Jardin des Tuileries
The Jardin des Tuileries is known as the oldest parc in Paris.
Between the Louvre Museum and the Place de la Concorde lies the dazzling Jardin des Tuileries. Designed by Catherine de Médicis in the 16th century to be admired from the palace she was building, it owes its name to the tile factories located there. Classified as a Historic Monument and listed as a UNESCO World Heritage Site, it was designed by the greatest landscape architects such as André Le Nôtre. A garden for pleasure and walks, it is a pleasure to stroll through the heart of these 23 hectares, which are home to more than 2800 trees alongside flowerbeds and ancient and contemporary sculptures.
The Garden of the Palais Royal
Hidden behind prestigious buildings, we can find the remarkable garden of the Palais-Royal.
Serving as a royal residence during the construction of the Château de Versailles, the Palais-Royal and its gardens were built by Cardinal de Richelieu in the 17th century. Bordered by 4 galleries under arcades, the place mixes contemporary works of art, such as the famous columns of Buren and the mobile fountains of Bury, with trees that shade the alleys of the gardens and offer a space where you can stroll around the large basin and the coloured flowerbeds.
The Luxembourg Garden
A monumental garden in the heart of Paris.
Designed by Marie de Médicis, the Jardin du Luxembourg was created in the 17th century when the queen acquired the adjoining hotel. It is the Baron Haussmann that gave the current appearance of the site, which now covers 23 hectares. Around a large pool, French and English gardens are set alongside a fruit garden, greenhouses, remarkable trees and a collection of orchids, right at the bottom of the Senate, which has been managing and maintaining the garden in a 100% organic way since the 1990s.
The National Archives Garden
Hidden behind prestigious hotels, the romantic gardens of the National Archives.
Surrounded by prestigious buildings, the National Archives gardens are nestled in a quiet area of 8000 m². In a romantic atmosphere, it is a pleasure to stroll through the landscaped and classical gardens of the hotels of Rohan, Assy, Breteuil, Fontenay and Jaucourt. Hedges of privet, umbrella pines, a river, perennial beds, etc. are the componants of these pesticide-free spaces, which have allowed the installation of a beehive on the roof of the Chanmson building.